POSTED AT

01:36 PM 12-03-2019
'Singer' reigns as 'Most Popular Brand' for 13th consecutive year

The number one trade name 'Singer' which has reigned as the supreme trade name for the past 12 years is continuing its legacy for the 13th year when the brand was awarded the 'Most Popular Brand' of the year at the recently held SLIM-Nielsen award ceremony.
Sri Lanka Institute of Marketing in collaboration with top market surveying institution Nielsen conducted their annual awards ceremony at Waters Edge. Apart from 'Most Popular Brand,' Singer won the 'Consumer Durable Brand of the Year' award too for the consecutive 13th year. This accolade itself a true testimony to the solid trust customers have bestowed on Singer brand name over the years.

The award is considered by the voting of island-wide consumers of a spectrum of age categories and purely based on people's choice. The survey is conducted covering many fields such as films, tele-dramas, media, brand names, media representatives, advertisements, etc. to find out the most popular names annually and considered as most prominent such annual event of the country.

Singer Sri Lanka's Marketing Director Kumar Samarasinghe considers this award as finding out the best of the best in relevant fields and take the opportunity to thank Sri Lankan consumers for voting for Singer for over a long period of 13 years.

"Among the giants of many market brands, becoming the number one brand is no easy task. It is the long-term trust of the consumers that brought this victory to Singer. This cannot be done individually. It is possible with well-organised teamwork. While we serve the customers as a team we always consider our duties, giving top priority. Singer Sri Lanka has a 143-year history and has introduced world-renowned brands to the local market other than Singer and Sisil brands such as Sony, Samsung, Sharp, Hitachi, Huawei, TCL, Beko and Dell, and over 50 other brands to be purchased in over 1,500 models from island-wide showrooms. We always want to introduce the world's newest products to the local market. Each and every product from us comes with an incomparable guarantee and a trusted after sales service. Our network of service centres always allows consumers speedy repairs."

Singer Sri Lanka conducts many Corporate Social Responsibility projects throughout the year. Clean drinking water projects and medical equipment donation for blood sample testing in kidney disease affected areas are two pilot projects by Singer. Singer also supports to develop sporting skills of the school fraternity while sponsoring mercantile sports events. A significant portion of the company's profit is allocated to hundreds of social welfare projects.
Singer Sri Lanka Chief Executive Officer Mahesh Wijewardena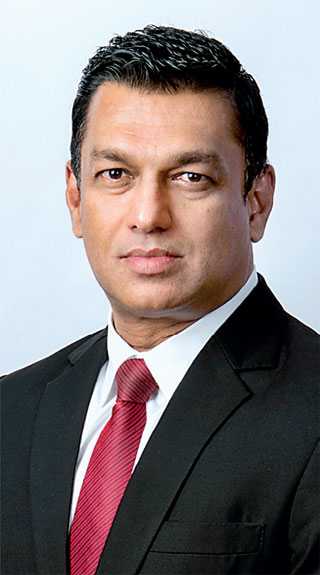 Singer Sri Lanka's Chief Executive Officer Mahesh Wijewardena said he shares the pride of Singer's continuity as the most popular brand for 13 long years and highlighted the fact that this achievement has been possible due to dedicated service of all Singer employees who worked as a team.

"We have come a long way with trusted excellence. There isn't a single house in the country that has not used Singer products. We started with the internationally-acclaimed Singer sewing machine and now we have widened our horizons in education, agriculture, communication, industrial and many more sectors. All our products and services are available at Singer Plus, Singer Mega and Sisil World showrooms and in future we hope to expand our branch network with new state-of-the-art showrooms. Opening of new branches and upgrading of existing branches will be done allowing a smooth service to all customers."
Singer Sri Lanka Director Marketing Kumara Samarasinghe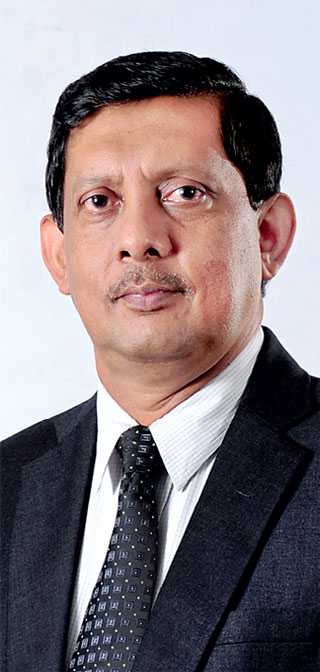 "We always keep a sensitive eye on the market trends and are willing to adjust according to consumer needs, assuring quality of the products and services. We have reached the consumer with an excellent service which is the secret of winning the 'Most Popular Brand' award for a long time. I also make this an opportunity to thank our customers who have bestowed their trust in us over the years."