POSTED AT

02:35 PM 27-12-2018
BOI's Seethawaka Export Processing Zone contributes $ 294 m in export earnings in 2018
BOI Seethawaka zone enterprise M/s Lanmic are engaged in production of value added Calcium Carbonate and Calcium Magnesium Carbonate for export market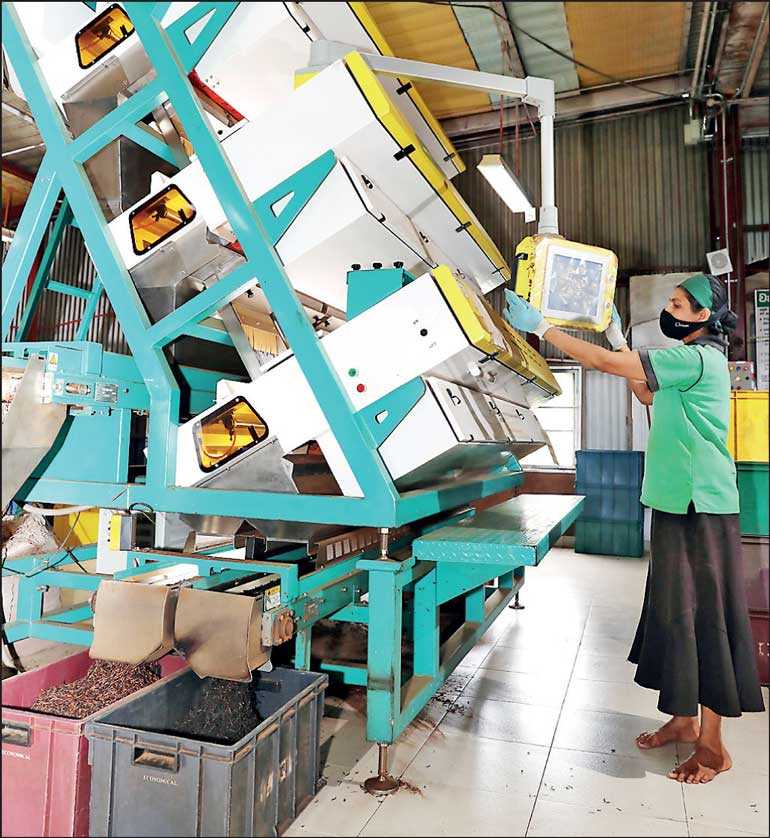 Automated facilities at Avissawella Tea factory
The BOI's Seethawaka Export Processing Zone, contributed $294 million (Rs.52,842 m) in export revenue as at end of October 2018. It was Rs. 65,791 million in the year of 2017.

Seethawaka Export Processing Zone is the only zone located in the Colombo District. It is 47 km from Colombo via Low-level road and 57 km via High level road. It was built with Japanese technical co-operation and is a well-planned Export Processing Zone.

Seethawaka EPZ was established in 1999 on a land area of 431 acres of which 183 acres are industrial land. The infrastructure facilities at the zone include water, the processing of waste water and electricity, making it attractive to investors.

The zone's enterprises have a significant impact on the local economy as they provide employment to 23,312 staff. Both male and women workers are equally employed in the zone. The Zone also promotes the Government's objective to develop regional industrialisation. In addition to the local employment nearly 40 expatriates work in the zone.

There are currently 27 enterprises in commercial operation at the Seethawaka zone that are involved in the manufacture of apparel and accessories, glove products and rubber products, fabric, chemical and mineral, printing and food processing. There are 112 enterprises outside the zone area that are also serviced by the Seethawaka Zone.

The enterprises include both Sri Lankan and foreign enterprises. The enterprises in the zone are from Sri Lanka (13) and India (5 factories), followed by Belgium (2), Hong Kong, Japan, USA, UK, Canada, China and Thailand (1 each).

Since these are mainly from non-traditional economic sectors, the enterprises of the Export Processing Zone have created new skills and introduced new technologies to Sri Lanka's economy.