POSTED AT

01:18 PM 08-03-2019
Extend the season of love with a fabulous night full of laughter
Kumar and Anita
Here is an excellent opportunity to extend the season of love with a fantastic evening at the KUMARSUTRA Comedy Show presented by Anita Dorai.

KUMARSUTRA will be held on 17 March and attendees will not only enjoy a great comedy show but also an epicurean three-course champagne dinner courtesy of the Hilton Colombo.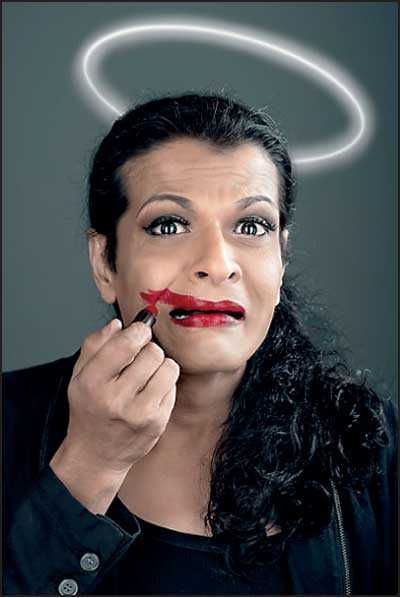 Presented by Anita Dorai and featuring one of South East Asia's most iconic and respected performing artists, and brilliant stand-up comedian, Kumar, the one-of-a-kind KUMARSUTRA fuses traditional and modern performances perfected by Kumar over his almost 30 years on stage.

"Celebrating Valentine's Day doesn't have to stop with 14 February. Creating new and delightful experiences will undoubtedly keep your love alive. Add a splash of comedy with laughter and you've got yourself the best recipe to keep that love burning bright", commented Anita Dorai.

Showcased for one night only, KUMARSUTRA takes audiences on an inspired and heartfelt journey delicately pieced together by Kumar himself.

Using a uniquely novel jumble of storytelling, observations and caustic remarks, dishing his own, unique brand of humour, Kumar makes every effort to dazzle and amaze audiences, transcending age, gender and race, for audiences lucky enough to witness it themselves.

Tickets for the show (inclusive of champagne dinner) are available via Mobitel mTicketing. Tickets can also be reserved at Hilton or by calling +94 77 772 3323 or +94 77 5560 439.