POSTED AT

07:59 AM 27-01-2019
It's Motown music once more
Youngsters of Sanjeev Jayaratnam's Revelations Academy, share their excitement at being part of 'Signed, Sealed, Delivered', a concert of classics from the past
"What's Motown music?" most young people today would ask, when hearing of the theme of the 'Signed, Sealed, Delivered' concert. The young singers asked themselves that very same question when they heard that they would be performing Motown music. They weren't very keen on it initially, but now after months of practice with barely a week till performance, they can't get enough of it.Their concert 'Signed, Sealed, Delivered' will be on February 1 at 7.30 p.m. at the Bishop's College auditorium.
The Revelations Academy started by well known singer, actor, conductor and motivational speaker Sanjeev Jayaratnam, has over 160 members, from ages four to 60. A well-known personality in Colombo's music and drama scene, Sanjeev has extensive experience on stage having starred in many productions, including the Workshop Players 'Les Miserables', been a leading force in the Revelations, the award-winning all-male choral ensemble and has produced award winning choirs- the Methodist College choir having great success at the Asia Pacific Choir Games in 2017 under his direction.
The Academy will be performing Motown and R&B music at the February 1 concert, from singers such as Michael Jackson, Stevie Wonder, Diana Ross, Marvin Gaye, and Ray Charles. The highlight of the show will be the Stevie Wonder medley that showcases the gorgeous voices, and the camaraderie between the junior and senior choirs.
"We selected Motown music as it has fabulous melodies and it is really energetic. It is also a genre that the younger generation doesn't know much about," said Sanjeev explaining why he chose Motown as the focus of this show.
The Academy has singing classes in both Mount Lavinia and Colombo and there are several age categories to meet all demands – the Juniors (age 4 to 8), Junior Intermediate (age 9 to 13), Senior Intermediate (age 14 to 20) and the Adult category (age 21 plus).
Sanjeev Jayaratnam: Introducing Motown music to the younger generation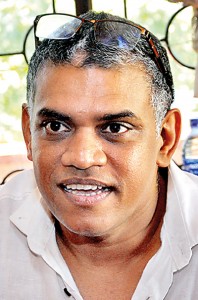 Rometh Suriyarachchi, a 16-year-old student of the Academy had never heard of Motown, and didn't like it at first but is now a fan. "It's how they have put a spin on the classics, not altering it in any way but bringing it back and sort of reliving it. You don't hear these songs being played on the radio a lot anymore and it's nice to hear these old classics again," Rometh said when asked what the audience should look forward to.Rometh will be performing in the Temptations medley, 'Ain't no sunshine' and 'We are the world'.
Nehara Fernando, 17, took part in the Asia Pacific Choir Games in 2017 just a month before her O' Levels. "Singing was a big stress reliever. Even with all the studies that we had in school it was easy for me to spend at least two hours of the week singing," Nehara said when asked how she managed to balance both singing practices and her school work.
Sahandee Meegama is most excited for the Motown medley, because of the energy levels and passion the songs exude. It is the concert opener and makes a fantastic start to the concert, she says. The 18-year-old has been with the Academy for five years and speaks of how hard she and the rest of the Academy have worked during the December holidays, practising every single day. When Sahandee was younger she was a lot more shy and would hardly speak but she has grown up a lot and gained confidence as a result of being with the Revelations Academy, she says.
Aneeqa Ally, 10, a member of the junior intermediates, is delighted to be part of the concert. This is her first time in the intermediates, and she finds it fun and exciting. She is most excited to perform 'Uptight'.
When the Revelations Academy perform you can truly see how happy they are, and how much fun they have singing and dancing on stage.
Sanjeev says he decided to go with medley-focused concert because that way more songs can be included as well as different performers get the chance to take the limelight.
The strength of the Revelations Academy is their ability to work well together and their chemistry on stage. When they sing together, their voices resonate power and great harmony. Get ready for some Motown music!
Aneeqa Ally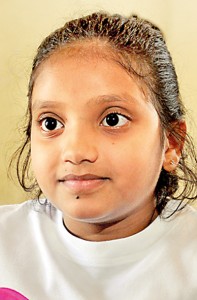 Nehara Fernando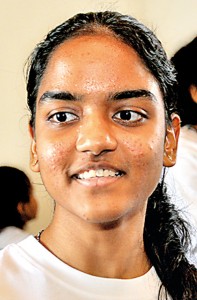 Rometh Suriyarachchi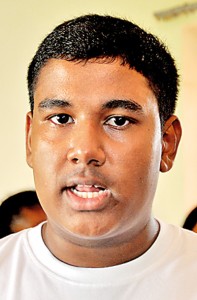 Sahandee Meegama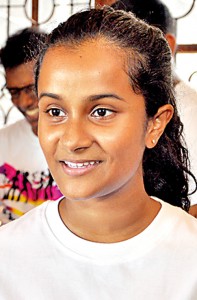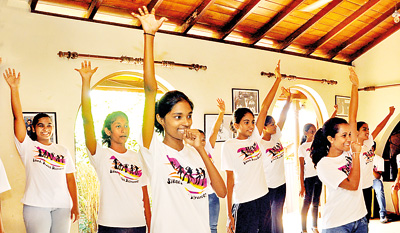 Tickets for the show on February 1 priced at Rs. 3,000, Rs. 2,500, Rs. 2,000, Rs. 1,500 and Rs. 750 are available at the Revelations Academy, 23 Terrence Avenue, Mount Lavinia and could also be got by contacting Nira on 0773595967.
Tera Jayewardene