POSTED AT

07:58 AM 03-03-2019
Life in the arts: Saying it in song
Dmitri Gunatilake returns to the stage with a production that reflects her prowess as a singer and dramatist
Dmitri performing with the SOSL (above), starring as Eva Peron in the Workshp Players' production of Evita (above, right) and in a scene from Reality Show by Jehan Aloysius (far right)
A young girl stands in a corporate office – she is the representation of every artistic person who dreams of having a career in the performing arts. The scene progresses and she is joined by dancers in black and grey, symbolizing the monotony of working in the corporate sector when your heart yearns for something else as Dolly Parton's 9 to 5 is played. This is the opening scene of the concert, 'A Recital by Dmitri Gunatilake, A Million Dreams; One Act in Song', which will be synthesizing a young girl's yearning for a life in the arts.
Dmitri : Pic by Dilanjan Seneviratne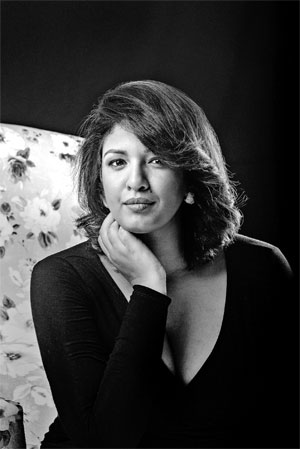 The one-hour 15 minute concert on March 6 at 7.30 p.m. at the Lionel Wendt Theatre is Dmitri's third solo concert and will see part proceeds donated to the Pibidena Kekulu Fund of the Cancer Care Association, Sri Lanka.
The story is told through a range of genres from Broadway to pop to jazz. Expect to hear songs such as 'Don't rain on my parade' from Funny Girl, Fix you by Coldplay and Go the Distance by Michael Bolton and much more.
The story is a collaborative effort between Dmitri Gunatilake ,Rajitha Hettiarachchi, Chalana Wijesuriya and Javin Thomas. The production is directed by Shonaka Ranatunga, with Chalana as producer and Javin handling the choreography. A live band comprising Shashini Pandithasundera, Tehani Tissera, Shalintha Rodrigo, Charith Fernando and Pathum Fernando (Malla) will be accompanying the show.
"The show is about any person in the arts who goes through life being in a corporate job because they don't have the resources and aren't backed by any finances to do what they desire. It's personal and relevant to any person in the arts in this country," says Dmitri, who will be playing the main character. An important factor that makes her one act play unique is its ability to convey a range of emotions– happiness, sadness and anger.
A familiar face in Colombo's theatrical scene, Dmitri has made her name both as an actress and singer, starring in numerous recent productions over the years. Broadway enthusiasts may remember her role as 'Evita', Maria in 'The Sound of Music' and Christine in 'The Phantom of the Opera', all Workshop Players' productions and she also starred in the Symphony Orchestra of Sri Lanka's annual Young Soloists Concert in addition to many others.
Don't miss the show on March 6. Tickets priced at Rs.3,000, Rs. 2,500, Rs.1,500 and Rs.850 –balcony (unreserved) are available at the Lionel Wendt Theatre. Call 0776465171for more information or visit http://lionelwendt.org/ to book online.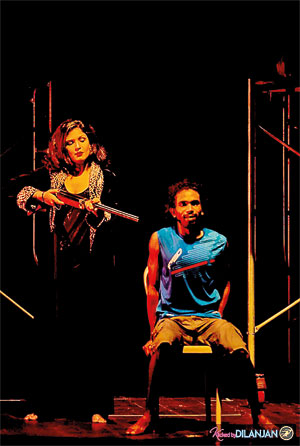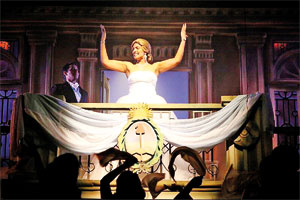 Tera Jayewardene