POSTED AT

10:30 AM 08-01-2019
Oracle on course to be #1 in Apps
Oracle, the global leader in business software, is forging ahead with innovative and industry leading solutions on its path to be world's undisputed number one in applications.

To its credit, Oracle commands industry leadership in banking, communications, engineering and construction, financial services, healthcare, insurance, public sector, retail and utilities among others.
Oracle Chief Technology Officer Larry Elison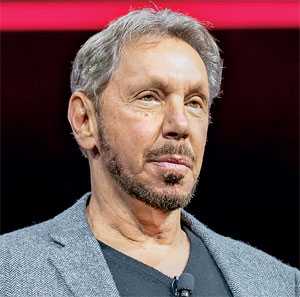 It is also the world's number in application server, applications development and deployment, business analytics, business software, database, database management tools, database on Linux and UNIX, database warehouse, deployment-centric applications platform, engineered systems and integrated platforms, enterprise performance management, human capital management, identity governance

and administration, lead management and marketing automation, logistics, middleware, project and portfolio management, supply chain execution, talent management and transportation management.
Oracle CEO Mark Hurd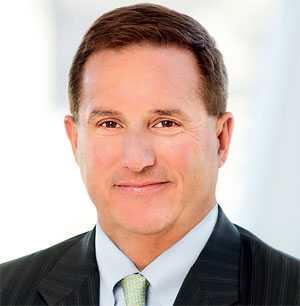 This achievement is impressive but is buttressed by Oracle having over 18,000 patents worldwide and empowered by 137,000 employees including 38,000 developers and engineers, 14,000 support and services specialists and 19,000 implementation consultants.

A key testimony of Oracle's success is the growing customer base, estimated at 430,000 in 175 countries and revenue of $ 40 billion in FY2018. Oracle customers include 10 of the 10 top aerospace and defence companies; 20 of the 20 top auto companies; 20 of the 20 top banks; 9 of the 10 top consumer goods companies; 9 of the 10 top engineering and construction companies; 20 of the 20 top governments; 20 of the 20 top high tech companies; 20 of the 20 top insurers; 20 of the 20 top manufacturers; 20 of the 20 top medical device companies; 20 of the 20 top oil and gas companies; 20 of the 20 top pharmaceutical companies; 20 of the 20 top retailers; 20 of the 20 top supply chains; 20 of the 20 top telcos; 20 of the 20 top universities and 10 of the 10 top utilities.
Oracle ASEAN and South Asia Growth Economies (SAGE) Cluster Regional Managing Director and Vice President Cherian Varghese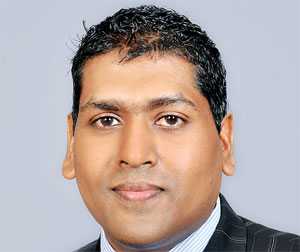 Leader in ERP

Oracle is the clear leader in cloud Enterprise Resource Planning (ERP) with ERP been the largest segment of the enterprise applications business for the Company.

Oracle's two cloud ERP businesses, Fusion ERP and NetSuite ERP, in the just concluded second quarter of FY19 had delivered a combined revenue growth rate of 32%.

"With nearly 6,000 Fusion ERP customers and over 16,000 NetSuite ERP customers, Oracle is the clear leader in cloud ERP," Oracle CEO Mark Hurd said. As customers migrate from their traditional on-premise ERP to the Oracle Fusion ERP Cloud, the Company sees more room for growth in the future.

At OpenWorld 2018 in San Francisco, Oracle showcased the next era of Cloud or the second generation version that is purpose built for the enterprise and more technologically advanced and secure. Extending its lead in the cloud ERP market, Oracle also announced new artificial intelligence updates to Oracle Enterprise Resource Planning (ERP) Cloud and Enterprise Performance Management (EPM) Cloud. The latest machine learning based innovations deliver rapid, data-driven insights, which empower the office of the CFO to embrace new business models, capitalise on new market opportunities, and increase profitability.

Oracle ERP Cloud helps organisations of all sizes quickly and easily take advantage of the latest innovations in artificial intelligence, digital assistants, natural language processing, blockchain, and the Internet of Things to enable enhanced productivity, reduced costs and improved controls.

Oracle has ERP Cloud customers in over 80 countries spanning over 20 different industries. It enjoys a 21% global market share in the ERP industry.

Oracle also says cloud technology adoption worldwide is progressing faster than originally anticipated and in the future the inclusion of features like Artificial Intelligence (AI) will accelerate productivity and innovation at the enterprise level.

"Cloud is core, Cloud is foundational to modern business," declared Oracle CEO Mark Hurd at the OpenWorld 2018. "Cloud is irrefutable and the reality is that Cloud adoption is moving faster than predicted," he emphasised.

"It is too compelling and eventually, all will move to the Cloud. It costs less, and can get more work done apart from it being more secure," Hurd added.

The Oracle CEO said going forward, Cloud and integrated technologies like AI would help organisations lower costs while driving innovation and improving productivity.

To reinforce its dominance and prowess at OpenWorld 2018, Oracle unveiled its Gen 2 Cloud.

Oracle Chief Technology Officer Larry Ellison said while first generation clouds are built on decade-old technology, Oracle's Gen 2 Cloud is built specifically to help enterprises run the most demanding workloads securely.

With a unique architecture and capabilities, Oracle Cloud is able to deliver unmatched security, performance, and cost savings. Additionally, only Oracle Gen 2 Cloud is built to run Oracle Autonomous Database, the industry's first and only self-driving database.

Autonomous database

"The 40-year old Oracle is a data company. We were born as a data company and data is our DNA. So our existence and success reinforces the fact that we have been good custodians of data. We have the world's largest knowledge base of data, its importance and its security. So, for customers who are conscious of these concerns, Oracle is a natural choice," said Oracle ASEAN and South Asia Growth Economies (SAGE) Cluster Regional Managing Director and Vice President Cherian Varghese.

At Open World 2018, the Oracle Autonomous Database, the world's most popular and technologically advanced database came under spotlight. Revolutionising data management, Oracle Autonomous Database manages, tunes and patches itself, enabling users to innovate faster on a highly secure platform that allows users to pay for only what they use.

"The Oracle Autonomous Database lowers costs by eliminating human labour and increases reliability by eliminating human error. And Oracle is the only database that automatically patches and upgrades itself while running," according to Ellison.

Oracle Autonomous Database uses ground-breaking machine learning to enable unprecedented availability, high performance and security at a much lower cost. Running on Oracle Cloud Infrastructure, Oracle Autonomous Database is a self-driving, self-securing, and self-repairing database that automates key management processes, including patching, tuning and upgrading to keep critical infrastructures automatically running for a modern cloud experience. The cloud service is designed to uniquely scan for security threats and apply updates while running to prevent cyber-attacks and data theft. The portfolio includes Oracle Autonomous Transaction Processing and Oracle Autonomous Data Warehouse with each database cloud service tuned to a specific workload.

Extending Oracle's autonomous database capabilities, the OpenWorld 2018 saw a preview of new deployment options, including dedicated Exadata Cloud Infrastructure and Cloud at Customer.

Customers can choose to deploy their Autonomous Database on Dedicated Exadata Cloud Infrastructure for workload isolation to enable even greater security and reliability for mission-critical workloads.

Oracle Autonomous Database Cloud at Customer is ideal for customers who choose not to move to a public cloud because of regulatory requirements but want the benefits of Oracle Autonomous Database in their own data centre.

Empowerment of firms by Oracle isn't confined to the West alone but is fast embracing enterprises in the Asia Pacific as well.

CEO Hurd said that all markets in Asia, including emerging economies, are recording good growth for Oracle ERP solutions.

"We are doing extremely well in Asia Pacific and we are bullish about our growth and future prospects. Throughout ASEAN and SAGE, we see a lot of successes as we continue to make this region a key priority," added Varghese, who oversees 18 countries including Sri Lanka.