POSTED AT

07:27 AM 16-12-2018
The night of the scorpion
Ramani Fernando Sunsilk Hair and Beauty Academy holds graduation ceremony for the class of 2018
It was a glamorous evening that unfolded on December 2 at the Hilton Grand Ballroom, Colombo when the Ramani Fernando Sunsilk Hair and Beauty Academy held their 13th graduation ceremony for the class of 2018 amidst a glittering gathering of fashionistas and hair and beauty professionals.
Head turner: Janadhi Sheshadari's scorpion creation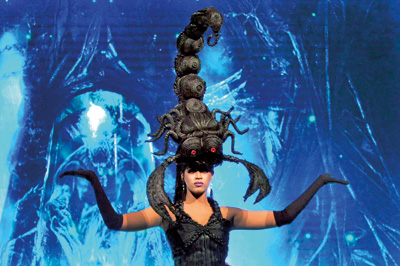 Over 200 students trained at the Ramani Fernando Sunsilk Hair and Beauty Academies located in Colombo, Kandy and Negombo received their diploma certificates after courses in hairdressing, beauty therapy and nail technology.
Set up in 2005, the Ramani Fernando Sunsilk Hair and Beauty Academy in partnership with Sunsilk and Unilever Sri Lanka, offers training programmes for beginners and professionals alike in hairdressing, beauty therapy, nail technology, bridal dressing, personal grooming, business, social etiquette and workshops on advanced hair and beauty therapy.
"The field of hair and beauty never stays still, it's all about using the basics to create new starts," said Ramani Fernando, founder/ CEO of Ramani Fernando Salons, congratulating the students for embarking on a glamorous and enjoyable profession.
The graduation ceremony was followed by the 'Hair Art 2018' Grand Championship showcasing the styles created by past and present students with models presenting the creations inspired by mythology, history, nature and culture.
Scarlet, orange and yellow, portraying the effect of flaming fire was Nithya Deshani Perera's creation 'Mystery of Fire' while Janadhi Sheshadari depicted a giant scorpion with legs, grasping palps and narrow, segmented tail curves over its back in 'Beauty of Scorpion'. The 'Mythological Wonder of Griffin' was brought on stage by Liza Deborah Jasinghe while the 'Golden Goddess' in shimmering purple and gold was Zaheen Summaiya's hair creation.
Amazing Greys' presented by Ramani Fernando Salons. Pix by Priyantha Wickramarachchi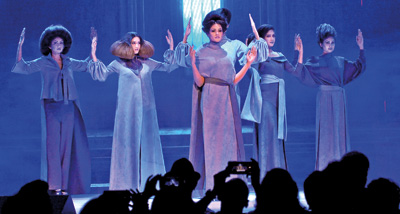 Inspired by Sri Lankan tradition, Manthi Nimaya De Silva's hair design was the Nagarasksha mask with braided black hair. Amanda Evangeline Vishvanad depicted the Greek mythological figure of 'Medusa' with venomous snakes around her head.
Judges for 'Hair Art 2018' were Editor of Hi Magazine- Shyamalee Tudawe, hair experts Johann Peiris, Gerald Solomons and designer, choreographer Lou Ching Wong.
Janadhi Sheshadari was selected the Grand Champion of 'Hair Art 2018' for creativity and hair innovation in her scorpion design.
A collection of avant- garde hair styles themed 'Amazing Greys' was presented by Ramani Fernando Salons paired with the creations of Aslam Hussein, of course in shades of grey.
Production designer and fashion choreographer for Hair Art 2018 and the Contemporary Hair Designs collection was designer Senaka de Silva.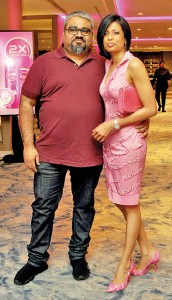 Guests at the event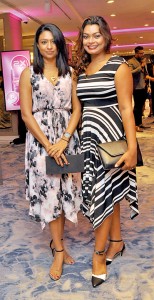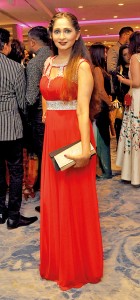 Ranjit and Ramani Fernando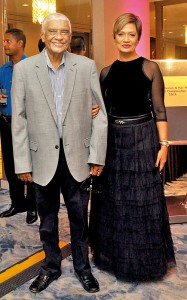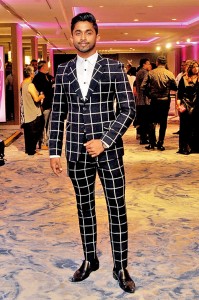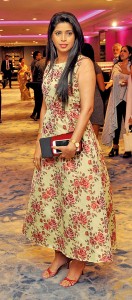 The best
Winners of Ramani Fernando Sunsilk Hair and Beauty Academy Graduation 2018:
- Best performance in Hairdressing-class 2018- Amanda Evangeline Vishvanad, Asha Nayomi Athapaththu, Salomi Fernando, Zaheen Summaiya, Jenani Ragunathan and Maleesha Navarathne.
- Best performance in Beauty Therapy class 2018 – Thushara Vijai, Lasni Yasara Hettiarachchi, Oshani Shehara Perera, Asha Nayomi Athapaththu, Kalani Yasara Perera, Nishika Yasmin Chandrasekara, Jenani Ragunathan and D.M.P Munagamage.
- Best Sunsilk Student of the Year 2018 - S. M. Dilhani Priyadarshani.
Oshani Alwis